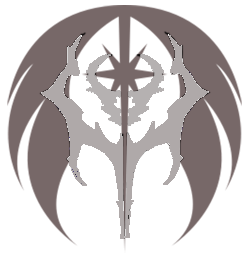 Dark Jedi Empire is a Online clan/Guild based off the video game Star Wars Jedi Knights Jedi Academy.
The Dark Jedi Empire Wiki is a collaborative encyclopedia for everything related to the Dark Jedi Empire Guild. There are 116 articles since its creation in March 2013. The wiki format allows anyone to create or edit any article.
 Ruling the Galaxy with an Iron Fist
The Dark Jedi Empire is a social gaming clan constructed by three players with the idea to make a guild worth playing in. Malice, Death, & Jaden wanted to make a clan so there friends and friends friends with family members all joining together to communicate and have fun together under one banner.
Featured article

The Masters of the clan are the ones who were once apprentices before and by the teachings have proven to be skilled enough to be Masters themselves. Read More...
Featured Image

The Dark Jedi Empire Image Banner created by Izaya
Featured Member -Izaya-

Izaya is our featured member, randomly chosen by hitting random page. Read More...
Lesson to be LearnedNever forget the place of your birth. For if you do you are no longer the person you once was.
 Our journey and goal is never complete til everyone fears the name of ones creation.
Community content is available under
CC-BY-SA
unless otherwise noted.